YourBiz Blueprint
YourBiz Blueprint
A Once In A Lifetime Opportunity
You have knowledge and expertise. There is a world-wide audience that wants it. The challenge is connecting your brain to those people, right?
Sierra Commons is proud to present a fun, intimate, and experiential 8-week class called YourBiz Blueprint.
This class is led by 4-time world juggling champion Barry Friedman.
Over the past 4 years Barry has taken his knowledge and expertise about booking his show for high-paying clients around the world and created two very profitable online membership sites.
Barry says, "If I can do it for clowns, jugglers, ventriloquists, and magicians, you can do it in your field of expertise – guaranteed!"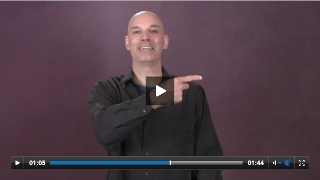 During the class, which begins on October 22nd and runs for 8 Monday nights, you'll go 'under the hood' of his programs and see how he:
builds a list of eager prospects
creates a relationship that is based on service
delivers value before they've ever spent a dime
creates his course (it's 52-weeks long,100% automated, and highly-respected)
created a higher priced group coaching program that has sold-out 3 times in a row and is now an automated product he sells
And so many steps in between
There is more guidance and hand-holding in this course that anything we have ever offered and it's a one-time opportunity. He's testing this program here at Sierra Commons before taking it online at 4-times the prices of this live offering.
This class will not be a bunch of theory! It will be 100% based on application as he''ll use his real-life sites as the teaching material.
What you should have:
Expertise in some field of interest that isn't so obscure you're alone in your love for it

A passion to serve a world-wide audience that is hungry for knowledge

A fearless attitude towards creating and delivering your knowledge (you'll learn how – just don't be meek!)

Some understanding of technology (web browsers, own a computer with a microphone, maybe know someone with a video camera, etc)

An open mind about one day being considered a leader in your field. It happened to Barry and he warns that it could happen to you!
In addition to the Monday night class there will be a Friday "Open House" where Barry will hold Q&A, case studies, work with your project as a demo for the class, and show you how to focus your message.
You can see Barry in action, talking about this program at www.YourBizBlueprint.com. Put in your name and email and you'll get all 3 videos. This will give you some insight as to what you can expect from this very special, live class.
Class size is limited to 15-students and he will personally interview each applicant before they are accepted.
Want more info? Check out this detailed Life Legacy Project interview.
Tuition: $497
Application deadline: October 10th
Please complete all questions below

Registration Closed
Tags: Barry Friedman, YourBiz Blueprint